Since I'm finally done with the Tron Restoration, I spent a few minutes reviewing what my outstanding project list looks like. I still have my Donkey Kong 2 project next up, but I wanted to begin thinking about my Stargate restoration. I have quite a few parts for this project gathered up, but I honestly am not a big enough Stargate fan to put forth the effort for full restoration. However, there are a few other games I really would like to have that are based on the same hardware platform. I already have a Joust, which is one of my favorite games, and I really want a Robotron: 2084. Since all of the Williams games using that hardware platform are so similar it was easy for people to develop multigame kits. For my restoration I plan to convert my Stargate to a Multi-Williams cabinet. This will be a cool upright when done, and will finally see a Robotron: 2084 in my gameroom!
Williams multigames were really the first multigames that I personally have heard of. There was a collector named Sean Riddle that set up a website that discussed the technical details of the Williams hardware. He posted some pictures on his site of a multigame that he programmed to allow him to play many of the Williams games on his Joust machine. His multigame used his Joust boardset with some software "hacks" to allow the other games to be played, selectable from a menu.
The first "commercially available" Williams multigame kit was developed by Clay Cowgill, who is one of the first multigame creators on the web. His Williams Multigame kit modified the original Joust or Robotron boards. Clay created a really nice menu for his kit, including an options menu for configuring the multigame and individual game settings. Clay's kits are no longer in active production, but they still can be found fairly easily. I likely will NOT be going this route because I have a Stargate boardset, which is not fully supported.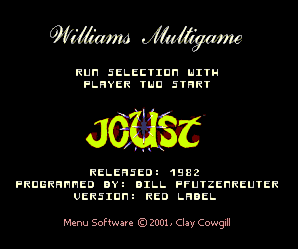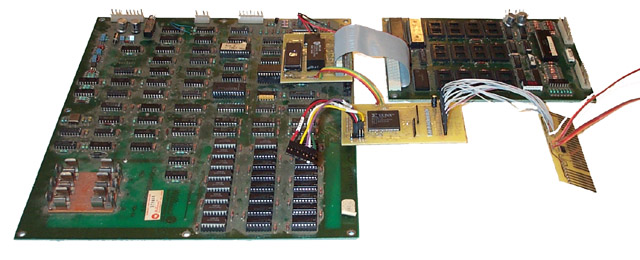 The easier multigame to obtain today is the Arcadeshop Multicade Jamma PCB. This is a stand-alone board that does not require any other Williams board to run. There are two modes that this board can run, vertical or horizontal. The Horizontal mode really covers the whole Williams Multigame set. This board actually does not use the Williams hardware architecture to run these games. It relies on emulation of the hardware using more modern processors. Arcade "purists" will be able to discern the differences, but your average gamer will not be able to tell. Since this is based on emulation technology, it is able to play additional games not based on the original Williams hardware platform. This board also has a nice menu structure. The interesting fact about this board is that it also was developed by Clay Cowgill, but sold exclusively through Arcadeshop.com. This board is a Jamma board, which uses a standard arcade wiring harness. This allows it to be used in any Jamma arcade cabinet with a horizontal monitor, not just a Williams cabinet. I will not be pursuing this board for my game due to the price. This is a very expensive board.
Finally, the most recent Williams multigame news. James Rowan (JROK) is currently developing a stand-alone William multigame that is based on the original hardware architecture used in the Williams games. This will run the Williams games 100% accurately since it is the equivalent of a full Williams boardset. However, no existing Williams boards will be required, making this more reliable since the parts are more modern that original 25 year old components. I am really excited about this board and plan to buy one for this project. It is currently in beta testing and should be available soon.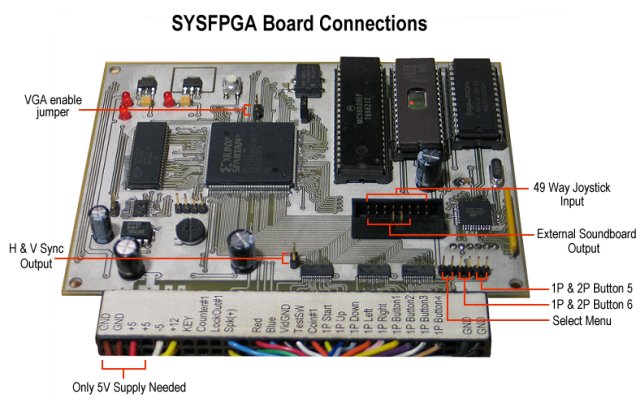 My next post will discuss cabinet artwork, and some of the different options available.